CALENDAR
The Ark Encounter
On June 13, 2017, ten people from the First Church of God in Roanoke, Virginia, toured the Ark Encounter. It is a Christian Evangelical and Fundamentalist theme park in Grant County, Kentucky.
The centerpiece is a full-scale model of Noah's Ark from the Genesis flood narrative in the Bible. It is 510 feet long, 85 feet wide, and 51 feet high. It opened on July 7, 2016 (7/7), a date chosen to correspond with Genesis 7:7: "And Noah and his sons and his wife and his son's wives entered the ark to escape the waters of the flood."
As of February, 2017, 675,000 people had visited the Ark Encounter.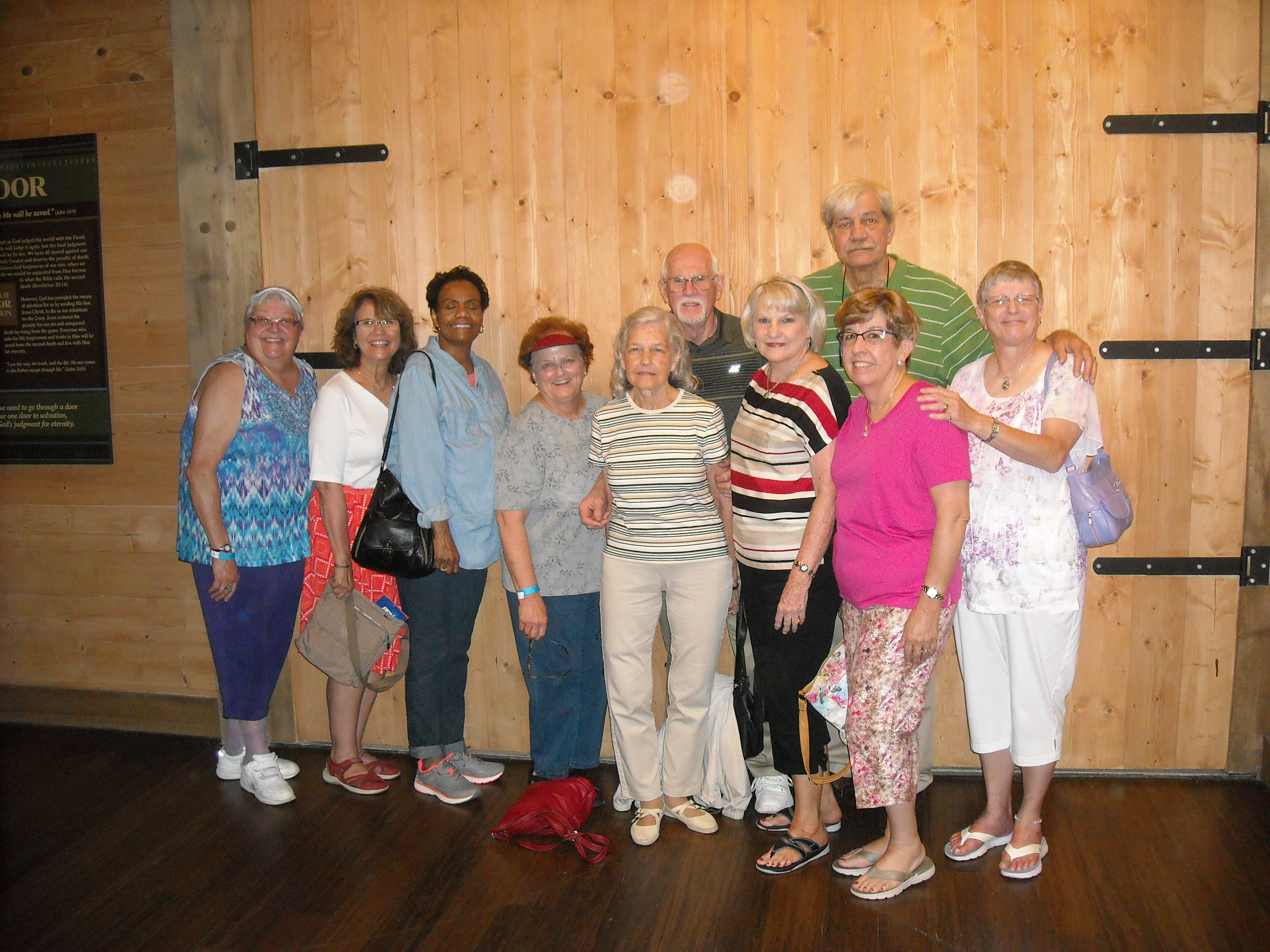 Front Row - L to R Naomi Kohen, Karen Wingo, Joyce Cotton, Joyce Morgan, Pat Alley, Bunny Harris,
Brenda Ashwell, Pat Dickens
Back Row - L to R Elwood Alley, Chip Harris