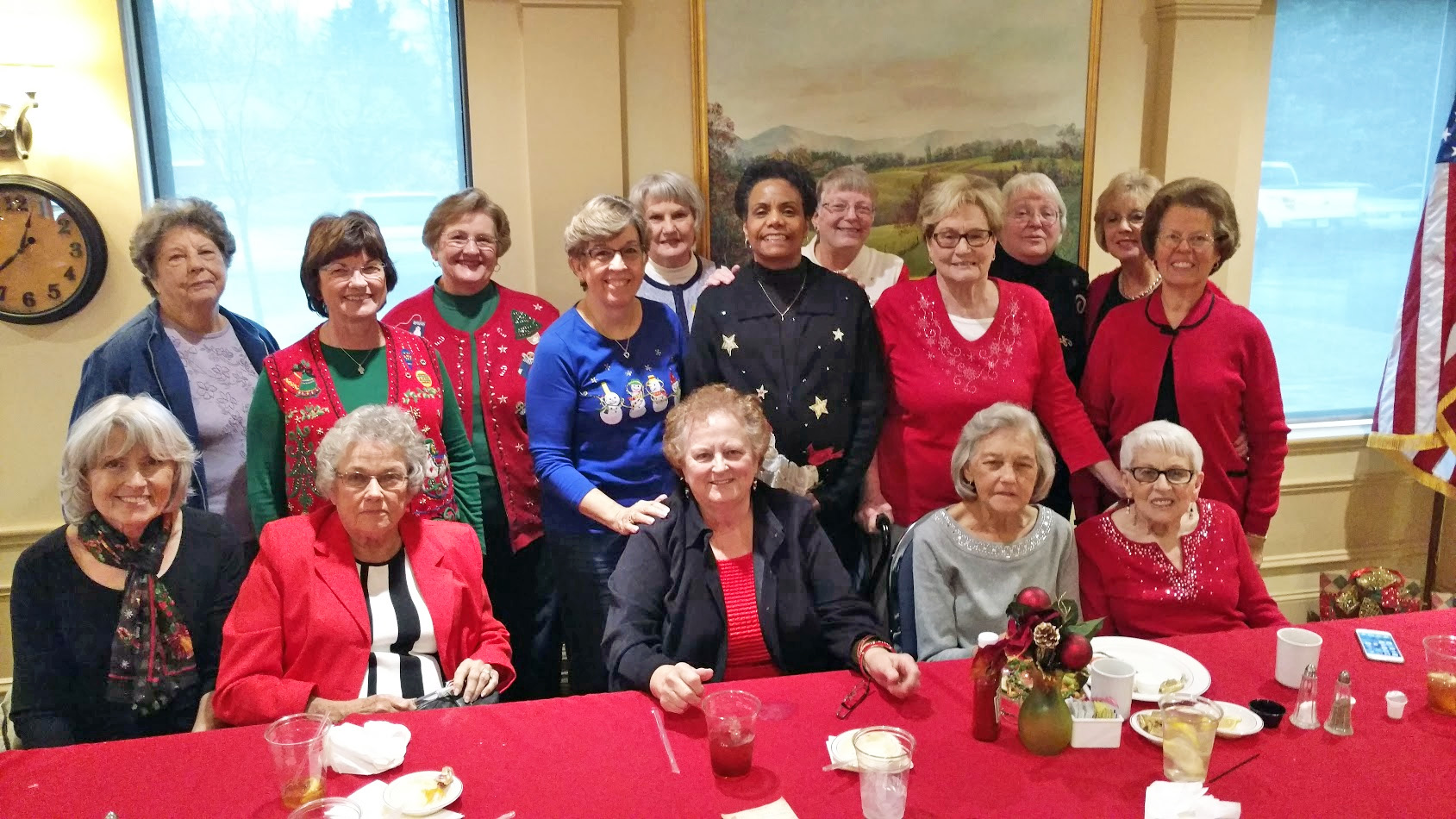 Ladies Bible Study Group 2017
(Front L-R) Brenda Rechtman, Lyn Herndon, Joyce Morgan, Pat Alley, Bonnie WIngo
(Middle L-R) Dana Heaps, Brenda Ashwell, Joyce Cotton, Patsy Huffman, Judy Joness.
(Back L-R) Jerrie Hartman, Peggy Payne, Bunny Harris, Pat Dickens, Naomi Kohen, Shirley Bundy
JEREMIAH – DARING TO HOPE IN AN UNSTABLE WORLD
WEEK ONE – RAISING THE WHITE FLAG – SURRENDER
Tuesday, October 3, 2017
BIBLE VERSES: JEREMIAH 15:16: "When I discovered your words, I devoured them. They are my joy and my heart's delight, for I bear your name, O Lord God of Heaven's Armies."
We can dare to hope because our God is faithful.
Trust – Hebrew batach: It means safe place. When God is not our safe place, we are like the shrub in the desert. When we choose to turn to human strength instead of God . . . we will be unproductive.
When we make human strength our "thing" [safe place], we'll get hopeless. When we get hopeless and down and negative, we become isolated.
When we're planted by the riverbank, God is our hope and our confidence. God says if we'll plant ourselves next to Him, He's going to make us stable. Blessed is the woman or man who makes the Lord their hope and their confidence. God says that we can be sweet when He is the water flowing up through us.