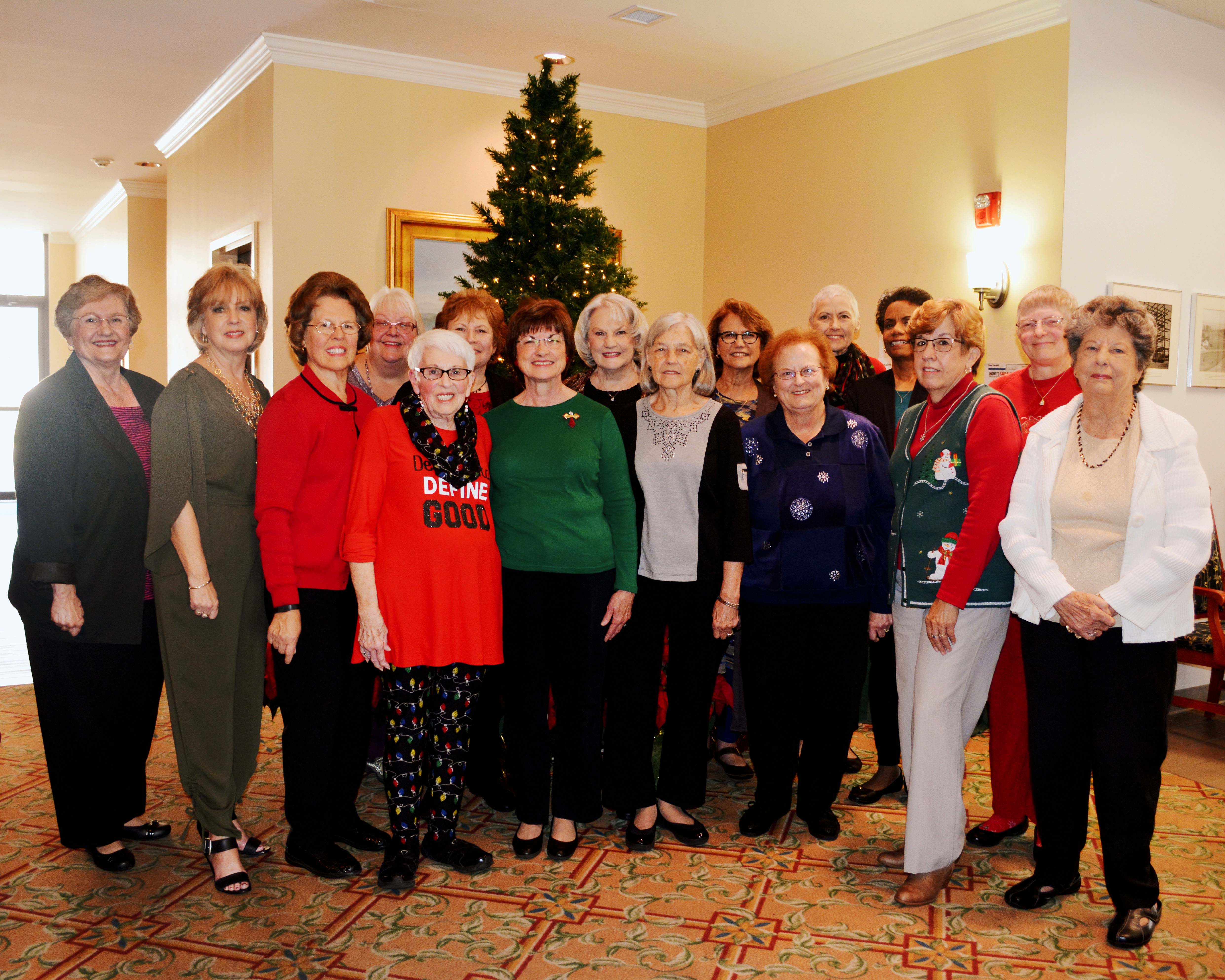 Ladies Bible Study Group 2018
Front Row - L-R: Peggy Payne, Shirley Bundy, Judy Joness, Bonnie Wingo, Dana Heaps, Pat Alley, Joyce Morgan, Brenda Ashwell, Jerrie Hartman
Second Row - L-R: Naomi Kohen, Linda Sboray, Bunny Harris, Karen Wingo, Brenda Rechtman, Joyce Cotton, Pat Dickens
FIRST CORINTHIANS – LIVING LOVE WHEN WE DISAGREE
SESSION FOUR: BEYOND OURSELVES
May 21, 2019
BIBLE VERSES: "But my life is worth nothing to me unless I use it for finishing the work assigned to me by the Lord Jesus – the work of telling others the Good News about the wonderful grace of God." (Acts 20:24)"
When I am with those who are weak, I share their weakness, for I want to bring the weak to Christ. Yes, I try to find common ground with everyone, doing everything I can to save some. I do everything to spread the Good News and share in its blessings." (1 Corinthians 9:22-23)
Getting beyond ourselves means allowing God to fill us up with His love so we can pour it out on others. This week we found selfishness at the root of many of the problems the church in Corinth was experiencing. We certainly can relate to their plight. Our world tells us to make personal happiness our first priority. In Jesus' reverse economy, we find Him calling us to put Him first and expend our lives for the sake of others. This is the true path to joy.
Living beyond ourselves involves:
1. Giving up our rights.
2. Finding common ground.
3. Requires staying spiritually fit