Orders will be made soon, please get your order in.
Click on Order Form to see New Shirts
Thank You
ORDER YOUR
ROANOKE FIRST CHURCH OF GOD
T-SHIRTS
I CAN DO ALL THINGS THROUGH CHRIST WHO STRENGTHENS ME Philippians 4:13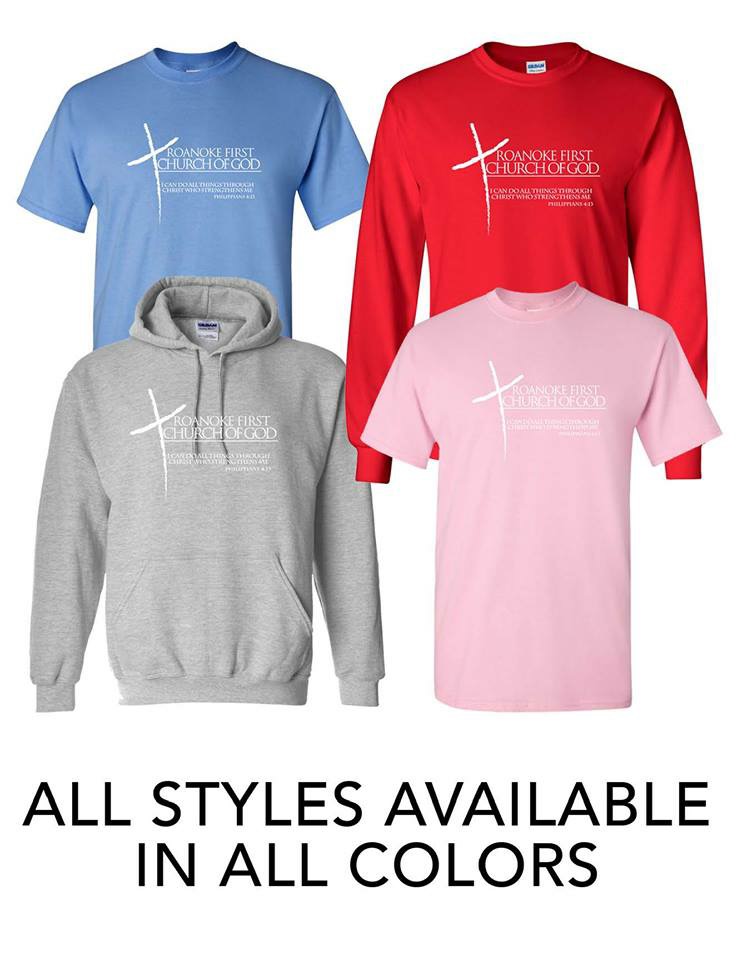 How To Order - Shirts are black with white lettering.
Order form is in the PDF File located on the right. Click on t-shirt order form v1 and print your form out. Fill the form out, return it with your money and mail to our the church. Address of our church is on the form.